Do we have to do everything "right" for God to work on our behalf?


Fear was one of the main emotions I dealt with during Joe's cancer battle. It crept in… telling me I needed to do everything "right" so God would get this monster out of our house.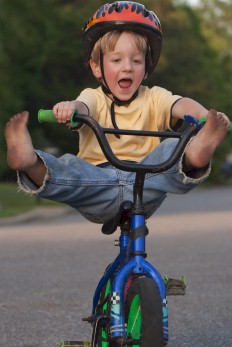 We needed to get the right information from the Doctor.
We needed to get a quick and correct diagnosis – we had to act fast and get the treatment exactly right.
We needed to pray "right" so God would answer.
We needed to confess every sin so He would be gracious (a new way to earn grace – smile).
I felt so responsible for making things happen and I was so afraid we were going to mess up.
I still go through these thoughts and feelings when things in my life are scary. The lie that keeps knocking at my door is that His work on the Cross is not enough. He doesn't accept my powerlessness, my weaknesses.
I know this is insane thinking, but it feels like reality.
Yet the Lord comes to me in the middle of this whirlwind. I hear Him asking me to call Him, Abba Father, or my Shepherd, or my Deliverer, or my Savior. He wants to give Himself to me. He wants me to see Him, and really hear His love shouting out to me through His gift of Jesus' act on the Cross! He gave up His perfect Son for imperfect people who would receive His gift and not try to earn His love through perfection and performance.
He opens my eyes to His love. He begins to cast out the voices that block love. He pursues the darkness that I have sat in. He surrounds me with songs of deliverance (Psalms 32:7). Deliverances from the liar that is more interested in setting up a "false god" in my mind – a god of self-reliance and independence.
And He has said to me, "My grace is sufficient for you, for  power is perfected in weakness." Most gladly, therefore, I will rather boast about my weaknesses, so that the power of Christ may dwell in me. Therefore I am well content with weaknesses, with insults, with distresses, with persecutions, with difficulties, for Christ's sake; for when I am weak, then I am strong. – 2 Corinthians 12:9-10
Father, teach us to block and reject lies about Your love and grace for us.
~~~~~~~~~~
-Find out how to receive the free gift of eternal life – The Two Ways To Get To Heaven.
-If you're fighting cancer, please write and let us know how we can pray for you. We want to be "in your corner."
-In His Grip is also sent as an email newsletter, a ministry of Stronghold Ministry – sign up here.
All materials in this blog copyright (c) Joe & Terri Fornear. Scripture quotations from the NASB.