Love him or not – Lance Armstrong, the cyclist and cancer survivor, has helped a ton of cancer patients. His contribution to my recovery from Stage IV metastatic melanoma goes way beyond inspiration. He raised funds for a NovalisTM shaped-beam radiation unit for the Richardson Regional Hospital where he was treated. At the time, there were only six NovalisTM units in the world. I had this radiation treatment at this hospital and it knocked out a life-threatening mass that was enveloping my pancreas. So I'm very grateful to Lance, and recognize him as one of the many variables the Lord used to save my life.
As I write today, my intent is not to beat up on Lance, but to remind myself and all who read of a key lesson that emerges from his journey.
Lance once wrote that having a 40-50% chance of survival brought him hope, as it was so much better than hav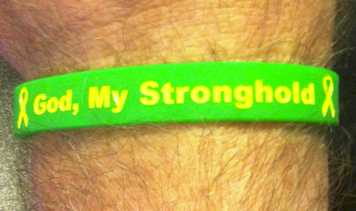 ing a 4-5% chance. I know the hopelessness of devastating odds. In May of 2003, my doctor gave me a 0% chance of making it through the week. Yet now as fellow survivors with Lance, in a strange way, I now hold an advantage.
After surviving cancer, he created the legend of Lance Armstrong, the ironman who "lives strong." First he beat cancer, and then he climbed the mountain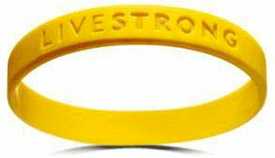 of cycling fame. He won one of the most grueling sporting events known to man, the Tour de France, not just once, but a superhuman seven years in a row. What a story! And now that we know the full story – what a tragedy. At Lance's own admission, the legend was built on cheating and lies – he used banned drugs to win. Consider his narration of a famous Nike commercial he made back in 2001:
"This is my body, and I can do whatever I want to it. I can push it. Study it. Tweak it. Listen to it. Everybody wants to know – What am I on? I'm on my bike, busting my butt six hours a day. What are you on?"
By contrast, when I survived my impossible ordeal, the role I played in my survival was crystal clear to me. I knew very well that I did not "beat" cancer. My faith was weak at best; even absent on occasions. My strength sputtered during recuperation from my third surgery to remove one-third of my stomach, and it abandoned me at the news my dad had died of the same disease we both had been battling – melanoma. I was forced to accept that I was still too weak to travel to his funeral in another state. Still, it was a major blow to my macho pride.
This machismo had been crafted over the years in sports, hunting and fishing, and construction work. I thought I was pretty darn tough – until I was confronted by my own serious limitations. The sooner I acknowledged these limits, the sooner I could get the necessary help from God and man; and be freed from the trap of trying to create my own version of a legend.
It's hard for me to judge Lance. Had I been in his shoes, I may have followed the same mountaintop path to vain glory that he chose. As I watched him confess before the world, the takeaway for me was the theme of our books and our ministry: It's okay to be weak. Admitting weakness will make us strong as we lean on the Lord.
But we have this treasure in earthen vessels, so that the surpassing greatness of the power will be of God and not from ourselves. - 2 Corinthians 4:7
Most gladly, therefore, I will rather boast about my weaknesses, so that the power of Christ may dwell in me. - 2 Corinthians 12:9
"Live weak" doesn't sound so catchy; nor does it stroke the human ego. Yet it is more realistic, and certainly more freeing. As Lance's wife told him long ago, "The truth will set you free." His strength goes a lot further than ours in this marathon we call life.
My hope is that Lance – and all of us – will find the One whose strong hold makes all of the difference in this  life and the next.
Lord, help us be realistic to embrace our weaknesses and limitations so that we can find true and lasting strength in You.