– Joe Fornear
At Stronghold Ministry, we pray constantly that cancer patients receiving our books in our gift baskets would receive amazing miracles.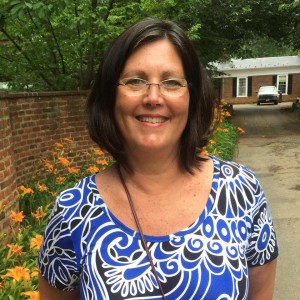 Our prayers, and the prayers of her friends and family, have been answered for Dawn R. She recently wrote us about the cancer miracle she just received:
I have such awesome news. First, thank you and the prayer group who prayed last Tuesday (Stronghold Praise and Prayer Gathering).
June 1 – Diagnosed with stage 3 fast growing triple negative breast cancer; tumor almost 2 cm with several lymph nodes involved.
June 29 – First chemo treatment… for the next four weeks no chemo because my blood counts are way, way too low. I had a bone marrow biopsy to see why I cannot handle chemo…
July 10 – Now the spiritual side. I prayed God would be with me and give me peace. I did not ask for complete healing, I wasn't sure I could. I read your book (My Stronghold) and it said I could ask. I placed my hand over the tumor and lymph nodes and simply asked for complete healing. Shooting pain went through the tumor area. Two hours later I felt for the tumor it was gone. My oncologist confirmed it was gone. I went to my surgeon yesterday and he said that my exam was normal and I looked great. He said the tumor should have grown with the type of cancer I am battling. He also said that he has been a breast surgeon for 17 years and never seen a case like mine – I am totally rare and he is baffled. To God be the glory! Both doctors are thrown off, not knowing what to do with me … because God's hand is involved. Please tell the prayer group that I appreciate their prayers and God heard. Now may He be glorified and may the doctors see that I am rare because it was God!
I have not yet been declared cancer free as there is more testing to be done, but something undeniably miraculous happened to me that day – just ask my doctors!
Please rejoice with us and Dawn! You know, I've prayed for many miracles that I've not received – and probably so have you. But let's not let that stop us from believing big and asking big – because He still does miracles today. Just ask Dawn R. and her doctors!