-Joe Fornear
Picture God seated on His throne, high above His universe. Do you see Him as upset, nervous, frantic? Probably not – He's at rest. This, my friends, is perfect peace. Consider His type of peace: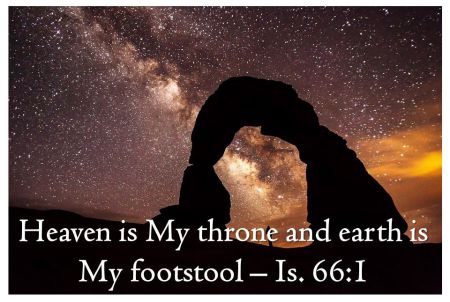 God never freaks out.
God never loses His cool.
God never "spins" or stews over wrongs done to Him.
God chuckles when world leaders conspire against His purposes (Psalm 2:1-4).
God, and those who trust in Him, laugh at the future (Proverbs 31:25).
I've got good news – this type of peace can be ours because He freely gives HIS peace to those who trust in His Son as their Savior!
Peace I leave with you; My peace I give to you. I do not give to you as the world gives. Do not let your hearts be troubled; do not be afraid. – John 14:27
But I don't want to skip a step for any of our readers. Please understand if you're new to Jesus that we must first make peace with God before we can have the peace of God. So let's first believe on Jesus to take away our sin and give us eternal life – more on this here and in this important scripture:
Therefore, since we have been justified by faith, we have peace with God through our Lord Jesus Christ. – Romans 5:1
So peace is in a Person – Jesus Christ. During my intense battle with Stage IV metastatic melanoma I often tried (and still try) to find peace solely through a change in circumstances. This makes for some very unhappy days. Yet while I'm seeking Him for circumstantial changes, I believe the Lord wants me to experience His peace along the way. Yes right in the very midst of life's tribulations!
These things I have spoken to you, so that in Me you may have peace. In the world you have tribulation, but take courage; I have overcome the world. – John 16:33