In this you greatly rejoice, even though now for a little while, if necessary, you have been distressed by various trials, so that the proof of your faith, being more precious than gold which is perishable, even though tested by fire, may be found to result in praise and glory and honor at the revelation of Jesus Christ; and though you have not seen Him, you love Him. -1 Peter 1:6-8
I had an interesting moment with the Presence of God at our Stronghold Ministry monthly prayer meeting. A new c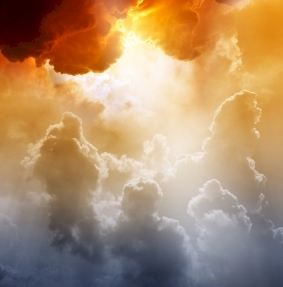 ouple had joined us. Grace, whose name was chosen before the foundation of the world, is caretaker of her husband, Bill, who is battling ALS or Lou Gehrig's disease, a debilitating condition that is both terminal and painful.
I was watching this couple in awe of their poise, and was thinking, "I couldn't do that." I knew I was moved, but I didn't fully know what I was experiencing until I arrived home and asked Jesus to open my eyes – this is what He showed me:
"Terri, you were sitting in the fellowship of My suffering, the glory that rests on those I choose to walk the road of pain for a season. My grace is all over them. When Joe went through the shadow of death with his cancer, many were surprised at how you persevered through it. Even your doctor remarked that you were a major tool in Joe's healing! You laughed and said, 'Oh no, this is Jesus – all Jesus!' Your weakness was so obvious to you, and you felt My grace so strongly. I was carrying you! You even fear Joe's cancer coming back because you don't feel the grace I would give you then. Grace and Bill have My abundance for them now, you saw Me!"
I experienced something more precious than gold that night – faith in the midst of suffering. I was in the presence of God's glory, His "Shekinah Glory." It was shining brighter than I could take in, God's smile and provision was in that place.
Lord, teach us how to lean on Your grace and not our own strength.