God is our refuge and strength, a very present help in trouble. Therefore we will not fear, though the earth should change and though the mountains slip into the heart of the sea… "Cease striving and know that I am God; I will be exalted among the nations, I will be exalted in the earth." The LORD of hosts is with us; the God of Jacob is our stronghold. Selah. -Psalm 46:1-2; 10-11
When we feel out of control, we tend to scramble in every direction to regain our grip. When my world was rocked in 2002 by Stage IV metastatic melanoma with a prognosis of days to live, my greatest struggle was feeling so out of control. I thought I already knew I was out of control, and honestly, I did not welcome the proof.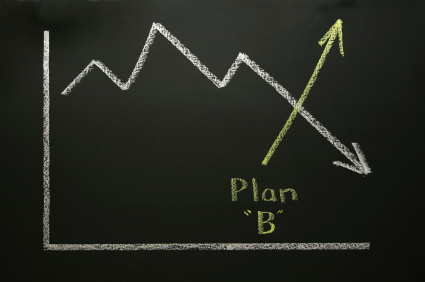 Yet the Psalmist says in Psalm 46, that when our world is crashing down around us, the Lord is a stronghold. We can "be still and know He is God."  We might call this our "Plan Be." When our Plan A falls apart, we can just "be," resting in His powerful abilities, not our frantic efforts.
I believe in being proactive while navigating a crisis. Still, there is a difference between activity driven by fear, and the restful steps of one who knows the "Lord of Hosts" is on his or her side. "Hosts" are the legions of angels that are sent out to help the Lord's children. John said in Revelation 5:11 that he saw ten thousand times ten thousand or one hundred million angels gathered around God's throne ready to do His bidding. One thing the Lord does not lack is resources, and mark His word, He "will be exalted."
The Lord does not guarantee our circumstances will be pleasant on the earth – in fact He promises tribulations. Yet He guarantees that He will always BE there for us during hard times.
In the end, we will look back in amazement at temporary earthly tragedies; His control will be shown to have always been perfectly good and right. For now, we can save ourselves needless stress and grief and just be still.
Lord, open our eyes to Your awesome power and abilities that we might rest in You.