-Terri Fornear
Step 6 – We are entirely ready to have God remove the root of all these character defects.
This is an interesting step to me. Though this step credits God as the One who actually changes me, my role is to be entirely ready to receive His way of removing the root of my problem.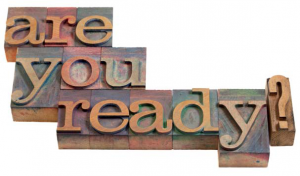 I love what Paul wrote:

Work out your salvation with fear and trembling; for it is God who is at work in you, both to will and to work for His good pleasure. – Philippians 2:13-14

It is tempting to think we must change on our own so that God will be pleased with us. It is also tempting to think that we can change on our own. Yet we know Paul had become so frustrated that he gave up trying to change. Can you relate to Paul?

For I joyfully concur with the law of God in the inner man, but I see a different law in the members of my body, waging war against the law of my mind and making me a prisoner of the law of sin which is in my members. Wretched man that I am! Who will set me free from the body of this death? – Romans 7:22-24
He tried and tried to do it himself, but eventually he was ready for change – God's type of change. This "simple" step is so hard, yet so freeing. Are you tired of trying to change yourself? Are you finally ready for change?