– Amy Fornear
(Amy is Joe and Terri Fornear's daughter and our special guest blogger today).
"Suffering is having what you don't want or wanting what you don't have." – Elisabeth Elliot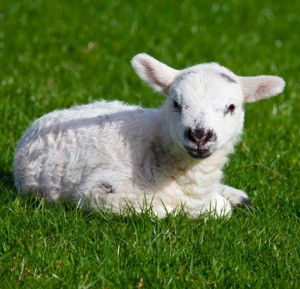 Whether it's loneliness, chronic illness, fear of failure, unanswered prayer or an unfulfilled desire there is always a nagging voice saying, "The grass is always greener on the other side."
Or maybe, "That pasture is greener than over here." Or the frustrated, shorter version, "The grass over there."
That voice allows you to have the wonderful privilege of acknowledging everything you don't have and hating everything you have. Yeah, I would call that suffering.
While the enemy is voicing what you lack, God is voicing what you have! And right now you have green grass UNDER YOU. The finished work of Jesus Christ is literally UNDER YOU and IN YOU. Sit in it.
Of course "He makes us lie down in green pastures!" What else is there to do with NICE, LOVELY, GREEN GRASS that is directly UNDER YOU. Sit in it! Nap in it! Roll around in it! Eat it! Have a picnic in it with Him. Tell Him about your day so far. Tired of asking Him for the same things? Change the subject. Ask Jesus what His hobbies are or what He loves to do. I bet He has good stories to tell… like when He made something come out of nothing or when He was twelve years old and scared His parents when He left the caravan without telling them!
Enjoy your Maker – He made you and the green grass UNDER YOU. Now just sit in it. Go with the gravity and sit. It's easier that way.
More blogs from Amy Fornear on her blog page here.