– By Terri Fornear
Step 3 – We made a decision to turn our will and our lives over to the care of God as we understood Him.
As a Christian, my first thought about this step is to "give my life to Jesus as Savior." A one-time event! I did that and now I'm good. (More on how to know if you're going to heaven). The second part of this step is to look at the God of our understanding! Wow! Take a peek at the "Jesus" of whom I'm letting go: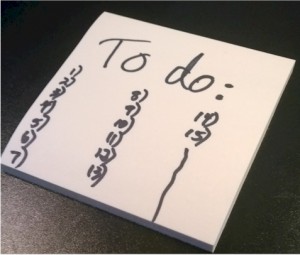 He needs me to serve Him.
He needs me to be holy and perfect.
He needs me to save the world.
He needs me to be devoted.
He needs ME…
Religion is all over this Jesus! I am so important in "doing" whatever is needed to get His approval! I have His acceptance because of the cross, but gaining His approval is now my job if I'm to be totally right with Him. Yuk!!! Wait a minute – who is God in this scenario?
As I grow in knowing the real Jesus, I detach from religion and attach to the God who speaks His love into my understanding! He promises I will reign in this life if I decide to be a "receiver."
Much more those who receive the abundance of grace and of the gift of righteousness will reign in life through the One, Jesus Christ. – Romans 5:17
So I must daily decide to "receive" two gifts– "the gift of righteousness," and, "His abundance of grace!"
Sounds easy! It's a surrender that let's go of my own righteousness, my own looking good, my own ways of pleasing Him — and man! This step is the cornerstone that makes the rest of the steps of life possible.
I count all things to be loss in view of the surpassing value of knowing Christ Jesus my Lord, for whom I have suffered the loss of all things, and count them but rubbish so that I may gain Christ, and may be found in Him, not having a righteousness of my own derived from the Law, but that which is through faith in Christ, the righteousness which comes from God on the basis of faith, that I may know Him and the power of His resurrection and the fellowship of His sufferings, being conformed to His death; in order that I may attain to the resurrection from the dead. – Philippians 3:7
Paul had to let go of "the God of his understanding" too. He let go of religion and trying to make himself righteous. Only then did He begin to know the real Jesus. I'm deciding to give my will and life over to Him, to His "gift of righteousness" and "His abundance of grace." Don't let religion steal Jesus from you!